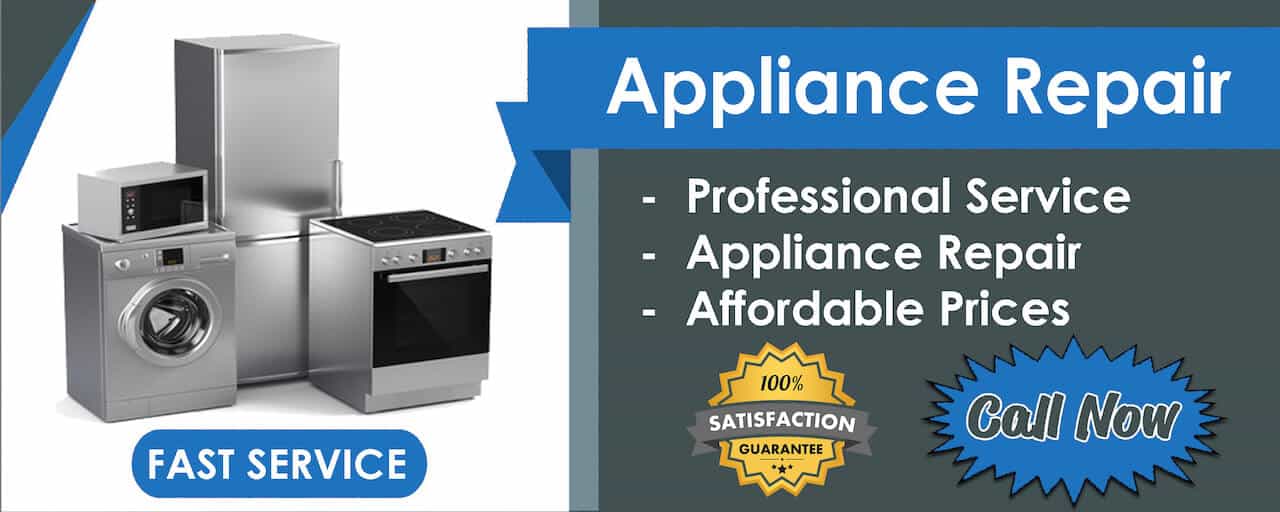 It's common for our customers to have one or two questions before scheduling appliance repair in Cicero. Below are some of the questions we receive most often. For additional questions, please use our online form or call 708-477-3055
FREQUENT APPLIANCE QUESTIONS
Q. IS REPAIR OR REPLACEMENT BEST FOR AN APPLIANCE?
A. When an appliance breaks down you can repair or replace the broken parts or you can buy a new appliance. How do you decide whether to fix or replace your refrigerator, dishwasher, stove, or washer and dryer with a brand new one?
The key to making this decision is the age of your appliance and how hard you have used it. With an appliance that you have had for a couple of years with normal use it is usually OK to fix or replace the broken part. Remember that we give you a 12 month warranty on parts and labor.
If you have had your appliance for many years and have used it lots and lots, it may be time for a new one as the current breakdown may be the first of several. Your appliance has an average lifetime and when its time is up your best bet is to replace it.
These are average lifetimes for household appliances:
Dishwasher: 10 years
Washer: 11 years
Dryer: 14 years
Refrigerator: 15 years
Gas Oven: 15 years
Electric Stove: 15 years
Freezer: 15 years
Q. DO YOU GUARANTEE OR WARRANTY YOUR WORK AND PARTS?
A. We have a 12-month warranty for all parts we use and for our labor. We always use manufacturer parts for LG, Frigidaire, Kenmore, GE, Sub-Zero, KitchenAid, Whirlpool and several other popular appliance brands to preserve your manufacturer's warranty. And, make sure to contact us at whenever a problem continues with your appliance after we have made repairs!
Q. WILL YOU REPAIR MY APPLIANCES ON YOUR FIRST VISIT?
A. Yes, we will. Our service vans are stocked with more than 90% of the most common manufacturer parts as well as all of the tools necessary to complete your repairs. If we do need to come back at a later date to finish a repair, there are no additional service fees. We routinely complete over 95% of our appliance repairs on the first visit.
Q. HOW LONG DOES IT TAKE FOR PARTS TO ARRIVE?
A: In the event we need to order a part to complete a repair, it should only take a day or two for the manufactuer part to arrive at our shop. Popular name brands such as Maytag and Kenmore can ship parts to us within 1-2 days barring unforeseen factors. Higher end brands or outdated parts can require 3-5 business days and sometimes longer to arrive after order. Once we have an idea of when the part will be available, we will be sure to contact you.
Q. WHAT IS THE TIMEFRAME FOR YOUR APPOINTMENTS?
A. We schedule a 2-3 hour window for the technician to arrive for the service call. We appreciate the important our customer's time and always do our best to show up during the early part of the service window. But, if a previous appointment or repair takes longer than we expected, this window gives our repairman time to still arrive at your home on time during the service window. Our repairmen will call 10-15 minutes before they arrive to let you know they are coming.
Q. HOW IS YOUR PRICING CALCULATED?
A. Our appliance repair service includes an on-site diagnosis fee and a written estimate in advance for the necessary work needed to fix your appliance. The total invoice is broken into three parts: (1) the initial troubleshooting fee (2) professional labor charges 3) cost of manufacturer parts. We ensure affordable and standard pricing based off the Major Appliance Service National Price Guide. This guide helps us ensure our pricing is competitive and fair for our customers.
Q. DO YOU HAVE A COMPLETE LIST OF THE APPLIANCES BRANDS YOU REPAIR?
A. We will repair all major appliance brands. Please see the list below. For questions regarding appliance brands not on the list, call us. We can order the required parts to do the repairs needed on any brand:
FIND YOUR BRAND BELOW:
Admiral
Amana
Armstrong
Bryant
Caloric
Carrier
Century
Crosley
D&M
Electrolux
Fedders
Frigidaire
G.E.
Gibson
Glenwood
Goodman
Hardwick
JC Penney
Jenn-Air
Kelvinator
Kenmore
Kitchen-Aid
L-G
Lennox
Luxaire
Magic Chef
Maytag
Norge
RCA
Roper
Rheem
Rudd
Samsung
Sears
Signature
Sub-Zero
Tappan
Whirlpool
Williamson
York